New exhibition at the National Library: Brückner. The Middle Ages Recovered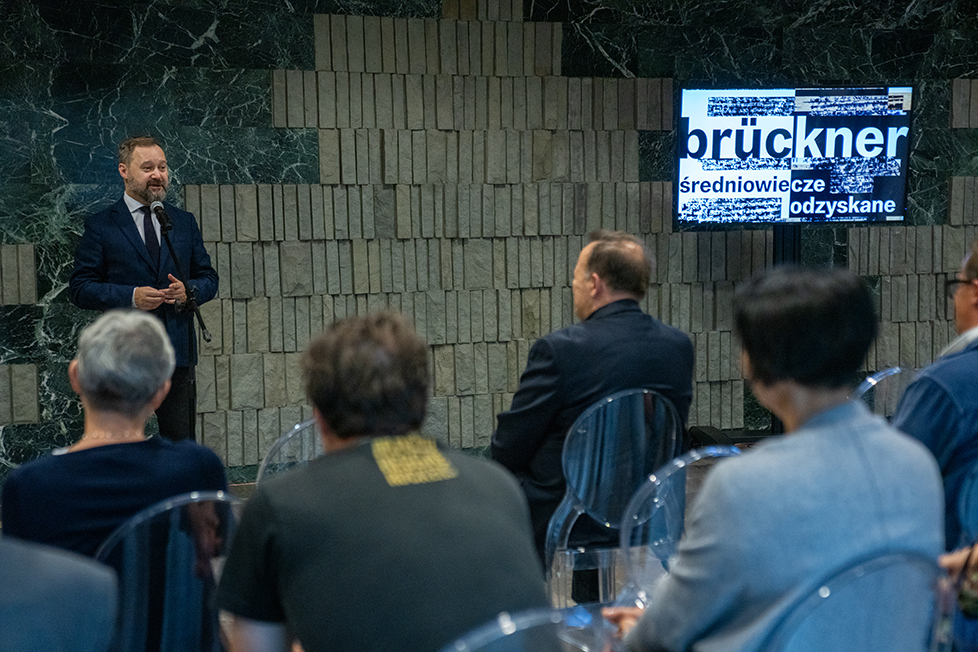 Saturday, September 30, saw the opening of a new exhibition in the reading rooms of the National Library of Poland. Brückner. The Middle Ages Recovered presents six extraordinary medieval manuscripts, including one of the most valuable documents in the Polish language: the Holy Cross Sermons.
The manuscripts are part of Professor Aleksander Brückner's discoveries made during his explorations at the Imperial Public Library in St Petersburg. Brückner stayed there from 1889 to 1890, researching the Polish collections looted by the Russians during the Partitions of Poland. His work resulted in a number of groundbreaking discoveries, most notably the surprise discovery of several parchment strips bearing parts of a manuscript of the Holy Cross Sermons, the oldest surviving continuous prose text in the Polish language. The strips had been used as scrap paper to strengthen the binding of a Latin manuscript.
The text of the Holy Cross Sermons was written down in the fourteenth century, but the work itself may date from as much as a century earlier. The exhibition also presents several medieval religious and secular songs, the oldest known Polish jokes and even some incantations dating from the fifteenth century. It is a unique opportunity to see the most valuable surviving documents in medieval Polish, usually kept in the vault of the National Library. The exhibition also provides insights into one of Poland's greatest humanists, whose work continues to inspire admiration and scholarly debate to this day.
The exhibition is financed by the Chancellery of the Prime Minister as part of the project Transferring the remains of Professor Aleksander Brückner to Poland, interring them at the Rakowicki Cemetery in Krakow and organising accompanying events, carried out by the Foundation for Polish-German Reconciliation.