New exhibition at the National Library: Brückner. The Middle Ages Recovered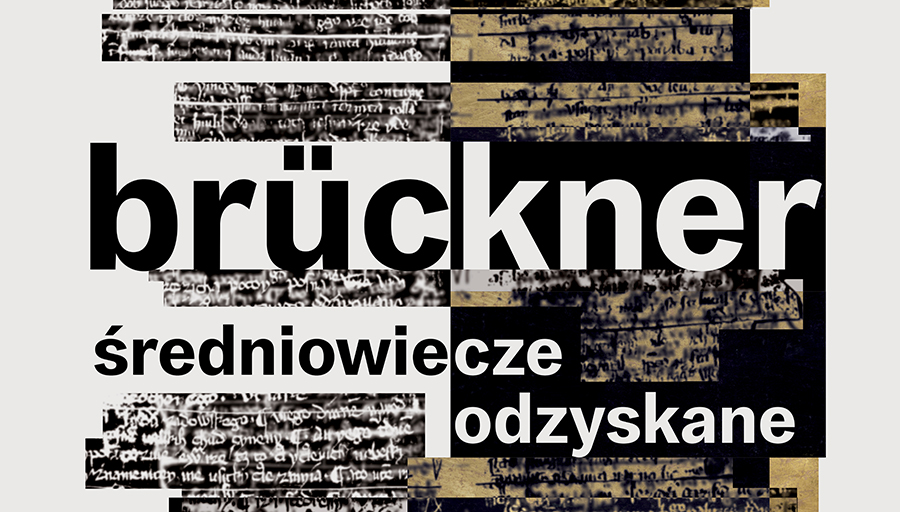 From September 30, 2023, six extraordinary medieval manuscripts will be on display at the National Library of Poland, including one of the most valuable documents in the Polish language: the Holy Cross Sermons.
The exhibition Brückner. The Middle Ages Recovered takes as its subject the life and discoveries of Aleksander Brückner, one of the greatest scholars of Slavonic studies and the history of Polish culture, and long-time professor at the University of Berlin. The manuscripts on display at the National Library have been chosen from among Brückner's discoveries during his explorations at the Imperial Public Library in St Petersburg. Brückner worked there from 1889 to 1890, researching the Polish collections stolen by the Russians during the Partitions of Poland. His work resulted in some groundbreaking finds, including the surprise discovery of a number of parchment strips containing parts of a manuscript of the Holy Cross Sermons, the oldest surviving continuous prose work in the Polish language.
The exhibition also presents several medieval religious and secular songs, the oldest known Polish jokes and even some incantations dating from the fifteenth century. It is a unique opportunity to see the most valuable surviving documents in medieval Polish, usually kept in the vault of the National Library. The exhibition also provides insights into one of Poland's greatest humanists, whose work continues to inspire admiration and scholarly debate to this day.
In parallel with the exhibition, the ashes of Alexander and Emma Brückner will be transferred from the decommissioned Tempelhofer Parkfriedhof cemetery in Berlin to Krakow, Poland.